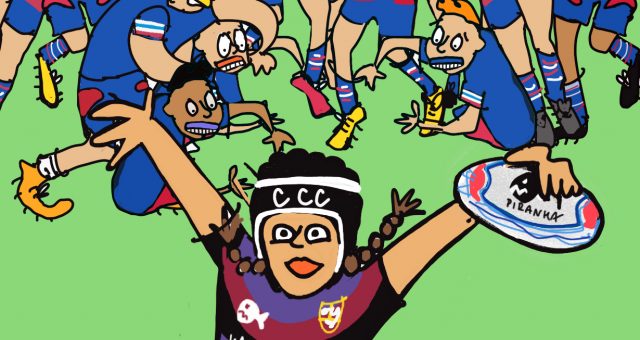 New year, new hobby. I'm thinking of taking up women's rugby…
If you're doing the same – or perhaps you already play women's rugby – let me know and I can draw you, cauliflower ears and all.
*Of course this post is 2 months old now, I've spent so much time at Maidenhead RFC I haven't been near my blog. Standby for about a dozen more catch-up posts in the next 24 hours while I'm in my bi-annual marketing frenzy inspired by Sue Anstiss and the team behind @nowomannotry
Just click here for my prices, my portfolio and the ordering procedure.