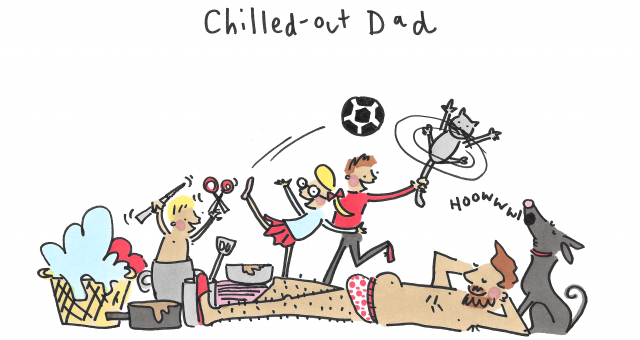 Father's Day is coming – and I have cards!
Love your Dad but don't want to fork out for a framed print? I have the answer!
My Father's Day cards are back in stock at £2.65 each. These tip-top quality cards are bold and original – and each one comes with it's own brightly coloured envelope, sealed in cellophane.
Quite frankly, they make the High Street offerings look decidedly 'de trop'.
DELIVERY COSTS
Delivery is FREE if you're lucky enough to live near SL6 6BG.
Collection is FREE if you're lucky enough to live in Maidenhead.
…and for the rest of you, p&p is only £1 – bargain!
OH BY THE WAY…
P.S. Old Skool Dad (below) wasn't considered to be commercially viable and isn't included in my card range. But if he's your favourite, he's available as a framed print for only £39.