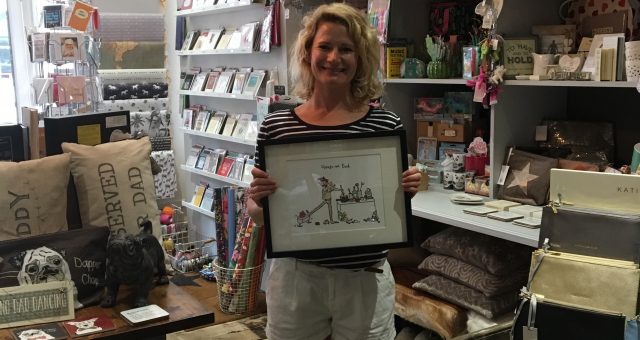 Could this be…the big time?
Great excitement this week when Maidenhead's beautiful boutique 'Two for Joy' started stocking my prints and cards.
Hopefully my Father's Day range is flying off the shelves already.
I'll be going down 'incognito' in a few days to have a look/buy them all up myself to give the impression of being much in demand.