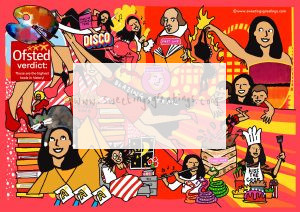 It's the perfect time of year to plug my Mother's Day prints.
Are you married to a gorgeous get-setter who juggles about twenty careers simultaneously, looks after the children and still has time to iron your underpants?
If so, get in touch immediately, I've got a pile of crumpled y-fronts that need seeing to!
Then you've got just enough time to tell me ALL about your wonderful wife so I can capture every important detail in an unforgettable framed A4 print.
Just click here to see my prices, my portfolio and the ordering procedure.