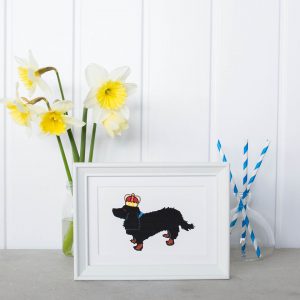 Do you know someone who's bats about their Beagle or cock-a-hoop about their Cockapoo?
My new hand-drawn pet portraits are the perfect present for animal lovers everywhere.
Like the idea of having a dog but don't want the bother of daily walks and muddy paws? Then a pet portrait is just the thing! My drawings are so lifelike, they're the perfect companion – and they cost a fraction of what you'd need to pay in vet bills, squeaky toys and a lifetimes supply of Pedigree Chum for a real-life actual dog.  Order yours today!
HOW TO ORDER
Just send me a few good photographs of your furry friend in several different poses and let me know the breed, colouring, distinguishing marks and temperament. My main aim is to capture your pet's natural beauty – but if you'd like a more playful portrait just ask me to add props of any kind.
PRODUCT INFO
I print on acid-free, 190gsm, textured watercolour paper.
Want to go the extra mile but don't want the bother of DIY? Just ask me to mount your portrait in one of my beautiful white frames as shown in close-up below. I don't use glass these days, so all my frames are now plastic fronted for safety.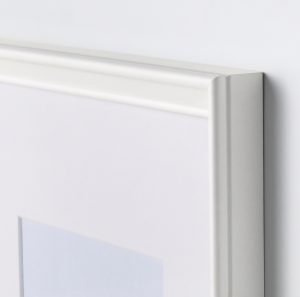 PRICES
My delightful 13 x 18cm prints are very popular and look charming on a sideboard or bedside table:
13 x 18cm print (unframed) £20
Mounted in a 15 x 20cm white frame £5
Packaging & postage £5 (or free collection)
————————
For extra gravitas, go for a larger size (see below)
A4 prints with the drawing centred within a 12 x 17cm space £25
Mounted in a 23 x 32cm white frame with an aperture of  12 x 17cm £5
Packaging & postage £5 (or free collection)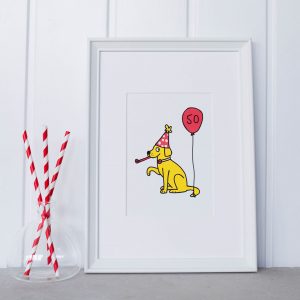 Photos by the talented vickihullphotography.com